Trinity Rivard Joins the Atlas Team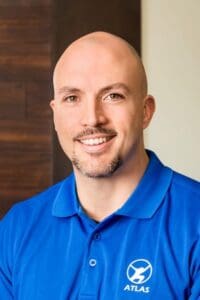 We are pleased to welcome Atlas Professional Services' new employee Trinity Rivard. As our new Service/Project Coordinator, Trinity will work closely with both our technicians and our clients to ensure that tickets are handled by the appropriate resource in a timely manner.
"We think Trinity will be a great fit for our team," said CEO and President Greg Zolkos. "He has the right combination of IT background, education, attention to detail and focus on customer service to excel in this position."
Trinity Rivard brings 15-plus years in business, technology, quality assurance and education to his new role. He has served as Technical Coordinator at Raymond James & Associates in St. Petersburg, as Technology Coordinator and Instructor at G4S Youth Services in Palmetto, and as Quality Assurance Specialist at University of South Florida's Prodigy Program in Tampa. He also taught High School Math in Hillsborough County.
Trinity holds a bachelor's degree in Business Administration with a major in Management Information Systems from University of South Florida. He is currently pursuing his Masters of Business Administration from Florida State University and will be completing his degree this May.
"I look forward to learning as much as I can about Atlas, developing professional relationships, and being a part of a great team that continues to provide superior service to our customers," said Trinity Rivard. "As the company grows, I hope to be able contribute ideas that will benefit Atlas employees and add value for clients."
Welcome to the team, Trinity!