Team Member Spotlight: Brett Goldstein
Welcome to Atlas Professional Services' monthly Team Member Spotlight! Here, you will get to know more about our staff – from their career backgrounds and business advice, to their favorite hobbies, music and more – in their own words.
This Month's Spotlight:
Brett Goldstein, Senior Project Engineer
What do you like most about working in the IT industry, in general?
I like fixing problems, as I am a problem solver when it comes to IT.
What advice would you give someone interested in pursuing your line of work?
Start out on the helpdesk, learn as much as possible, get yourself a lab at home to play with, and ask questions.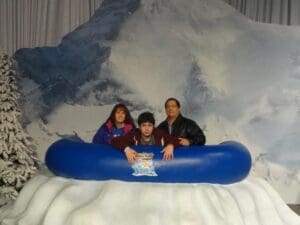 What are some of your personal hobbies outside of work?
Table tennis, billiards, and basketball.
What would be the most amazing adventure to go on? 
I would love to travel to Europe as I have not been there before.
What pets did you have while you were growing up? 
I had many dogs and cats, but the one that stands out was Maggie, an Irish Setter. She actually smiled when people came over the house.
Lightning Round
One word to describe you: Dedicated
Your Spirit Animal: Dog
Favorite Movie/Show: Games of Thrones
Favorite Song: Yellow Brick Road by Elton John
Favorite Holiday: Chanukah/Christmas
Favorite Place: Kansas City