Virtual cio (vcio) services
Strategic technology guidance when you need it
Find out more about Atlas Professional Services' Virtual CIO Services in Tampa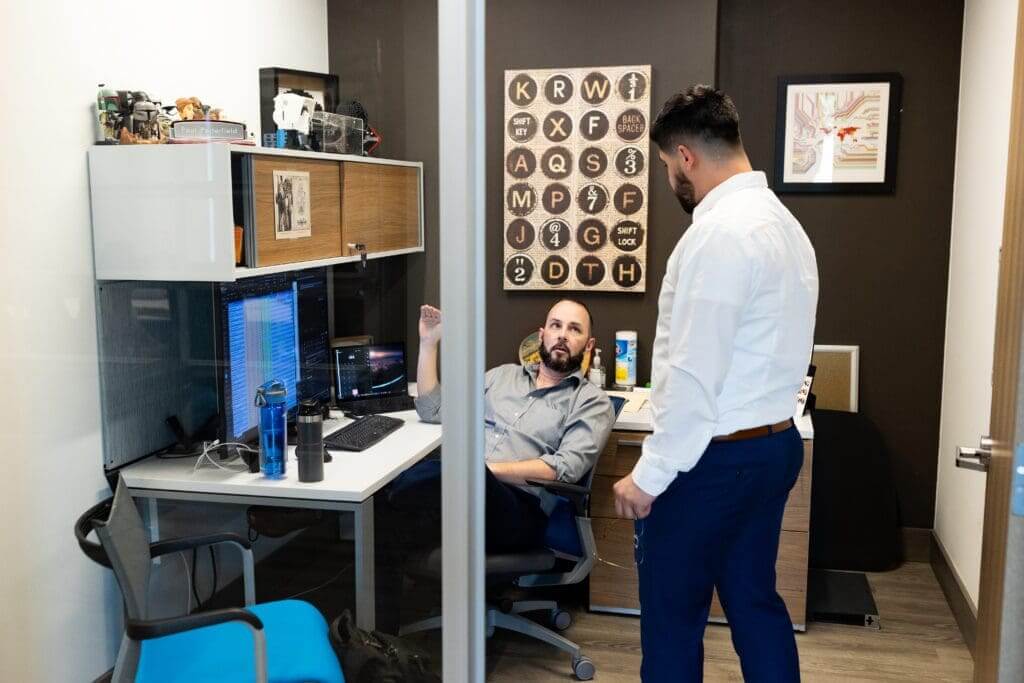 Optimize Your Technology Without Adding an Employee
A strong IT infrastructure is critical to your success. Yet, many companies lack the resources to hire a full-time CIO, and critical activities like technology assessments and strategic planning are often overlooked. It doesn't have to be all or nothing. With our virtual CIO services in Tampa, Atlas Professional Services can partner with your team to strategize for the future and address your IT needs.
Working in concert with your internal team, our IT experts will learn your processes inside and out, and continually look for areas of improvement. The best part – we do this all at a much lower rate than what it would cost to hire a dedicated in-house CIO.
Contact us to find out how our virtual CIO services in Tampa can help you achieve your goals.
Virtual CIO (vCIO) Services in Tampa from Atlas Professional Services
With years of experience and technology expertise, Atlas will ensure your technology is optimized and leveraged to maximize ROI.
With our virtual CIO services in Tampa, our team will conduct a proactive network assessment of your IT systems and identify potential risks, such as security threats. We'll also quantify the impact of power outages and IT downtime, then provide recommendations and close any gaps before problems arise.
Your IT should serve your company now and in the future. With technology changing at a rapid pace, keeping up with the latest advances can be a challenge. Our team will do the legwork necessary to make strategic, cost-effective IT decisions that will serve your organization for years to come.
As your business grows and goals shift, staying up-to-date with the latest technology can be a challenge. Our virtual CIO services in Tampa will provide you with relevant information about the latest IT changes so that you can stay competitive.
A vCIO provides the strategic insight and know-how of an in-house CIO, without the cost associated with hiring a full-time employee. Our virtual CIO solutions provide you with years of experience to help identify areas of improvement and drive your business forward.
Get a fresh, forward-thinking perspective on how to achieve your goals with our Virtual CIO Services in Tampa.