Team Member Spotlight: Linda Kraft
This Month's Spotlight:
Linda Kraft, Director of Systems Architecture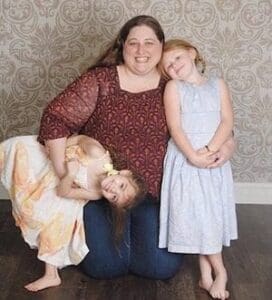 Tell us a little bit about your career and educational/professional background.
I graduated from the University of Florida with a Bachelor's in Computer Science. I've worked in many areas of IT, from web design to cell carrier troubleshooting to managed services. I was the onsite IT support for one of our clients before joining the team at Atlas.
What do you like most about your current role and/or working at Atlas?
I love being able to take something our team does and make the process easier and faster for them. Also, I love creating custom reporting and metrics for data because that drives how our team can improve efficiencies and provide the best service to our clients.
What's the best piece of business advice you've ever received, and why?
Learn to be a good listener! If you're too busy talking, you're not hearing or understanding what the other person is saying.
What are some of your personal hobbies outside of work?
I love to travel. A group of friends picks a new city every year. My favorites have been the Grand Canyon and Vegas!
Tell us about your family and where you're from.
I grew up in New York and still have a big Italian family there. Growing up, my cousins felt more like siblings. I moved to Florida near the end of my high school years, but we've remained close. Today I have some pretty awesome nieces and nephews and couldn't imagine my life without them.
What sports or clubs were you in during high school? Did you have a favorite?
I played softball and was in the National Honor Society. I was also the President of the German Club.
What's your favorite sports team and/or sport?
New York Yankees
Lightning Round:
One word to describe you: Determined
Your Spirit Animal: Dog
Favorite Movie: The Sound of Music
Favorite Holiday: Christmas
Favorite Place: Mom's house when there's food in the oven!