Team Member Spotlight: Adrian Swaim
Welcome to Atlas Professional Services' monthly Team Member Spotlight! Here, you will get to know more about our staff – from their career backgrounds and business advice, to their favorite hobbies, music and more – in their own words.
This Month's Spotlight:
Adrian Swaim, Chief Financial Officer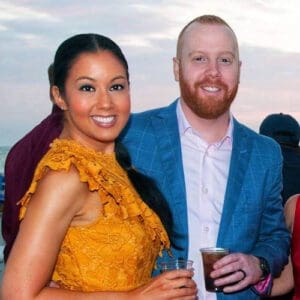 What do you like most about working in the IT industry?
My favorite thing about the IT industry, and really managed IT service providers specifically, is that other similar businesses in our space are very willing to discuss the landscape of what works and doesn't work for them. It's very refreshing to come from other industries where other companies, who may be competitors, are very closed off with respect to their business and how they do things. The MSP space is completely the opposite and it's great to share ideas with other executives and get great feedback and advice on how to help make Atlas a better managed service provider.
What's the best piece of business advice you've ever received, and why?
Decide early on what you are going to be good at and focus on that and really nourish that path. This is important not only for individuals, but also businesses as a whole. Oftentimes, when an individual or a company tries to excel in many different areas, they can unfortunately fall short in a lot of them. I like to focus on what I am good at and surround myself with others who are great in the areas where I fall short.
What are some of your personal hobbies outside of work?
Hockey, whiskey and traveling.
If you could meet anyone in the world, living or deceased, who would it be, and why?
Unfortunately, just recently this person is now deceased, but it would be Anthony Bourdain. His life was such an amazing juxtaposition from his early years as a chef and all-around screwup, to his more famous older years as a celebrated author and accomplished world traveler. I would love nothing more than to share a cold beer or a glass of Pappy with him. 
Where would you spend all your time if you could?
It's not as much one particular place, but a type of place and time. It's that first day when you wake up on vacation in a foreign and completely unknown city or country. You have no idea what to expect that day, or the next few days, but it's exciting to be somewhere completely new to you. If I could, I would spend the rest of my life in those moments.
Lightning Round
One word to describe you: Scrupulous
Your Spirit Animal: Clark Griswold
Favorite Movie: Interstellar
Favorite Song: Time by Pink Floyd
Favorite Holiday: Halloween
Favorite Place: Planet Earth