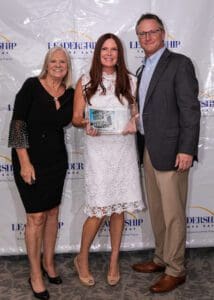 Atlas is proud to announce that Market Development Director Kristin Johnson recently graduated from Leadership Tampa Bay's Class of 2022! Kristin joins 58 other Tampa Bay professionals who graduated from this year's annual regional leadership program.
What is Leadership Tampa Bay?
Leadership Tampa Bay is a non-profit organization governed by an independent board of directors who live and work in various parts of the Tampa Bay region. Leadership Tampa Bay participants include upper managers of top corporations, local government leaders, entrepreneurs, community leaders and more. All are dedicated to serving the Tampa Bay area.
This is a non-partisan, non-special interest, regional leadership program. It aims to enhance awareness, education and knowledge of major Tampa Bay regional issues through learning experiences and discussion. More than 1,300 individuals from over 475 businesses and organizations in the region have benefited from this leadership development experience.
Q&A with Kristin about this leadership program
Q: What was your favorite thing about going through Leadership Tampa Bay?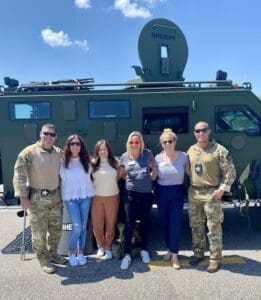 A: My favorite thing about going through this leadership program was the ability to connect one-on-one with my classmates who are in so many different industries. There are companies in our region that I had no idea existed. And, I've created friendships that will last a lifetime.
Q: What was your biggest educational take-away or ah-ha moment? 
A: I think my biggest educational takeaway was just how much our region has grown in the past three to five years. I was born and raised in Tampa but had no idea about the commercial growth of Pasco and Polk counties. For instance, Amazon has made significant investments in Polk County. And, Moffitt Cancer Center is developing almost 800 acres in Pasco. Throw in the new Brightline rail system on the I-4 corridor, and we've got a tremendous increase in jobs and transportation in the area, both of which have been lacking.
Q: What was the biggest benefit to you, as a professional, of going through this leadership program?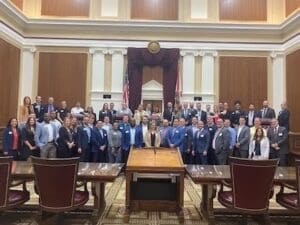 A: On the business side, I think understanding the kinds of companies out there that could benefit from Atlas's managed IT services is eye opening. On the personal side, exposure to new nonprofits on Social Services Day, and all of the fine arts available to us on Arts Day, definitely leaves me thinking about where I can put my talents to good use in my community.
Q: How do you think going through this professional development program will benefit your company, team and/or clients? 
A: It's funny because Greg and I have been contemplating going through a leadership program like this for a few years, but the timing – due to COVID and several other factors – just wasn't quite right. After the opening retreat for this year's class, I learned that three of my Leadership Tampa Bay classmates and several board members worked for (and are) Atlas managed IT services clients. So, the timing was just right! Getting to spend more time with them was a definite benefit to my team. Because, it only helps solidify the relationships we work so hard to build with our clients.
I also think getting to know my class was just the tip of the iceberg. The Leadership Tampa Bay Alumni Association is a great way for me to continue to meet people who could be friends, clients and centers of influence for us. I have a whole new chapter ahead!
Q: Any final thoughts?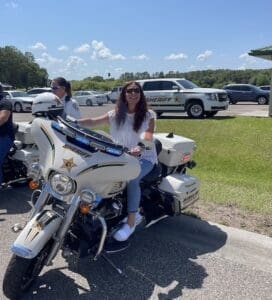 A: I'm grateful to my team for making this investment in me. And, I'd wholeheartedly recommend anyone looking to advance their knowledge of our region to participate in Leadership Tampa Bay.
Congratulations, Kristin, for achieving this milestone! We're proud of the time and energy you invested in this program. Our team is stronger because of your efforts.