Team Member Spotlight: Adam Gass
Welcome to Atlas Professional Services' monthly Team Member Spotlight! Here, you will get to know more about our staff – from their career backgrounds and business advice, to their favorite hobbies, music and more – in their own words.
This Month's Spotlight:
Adam Gass, Systems Engineer
What's the best piece of personal advice you've ever received, and why?
Be kind to people because you reap what you sow. Karma is real.
What game or movie universe would you most like to live in?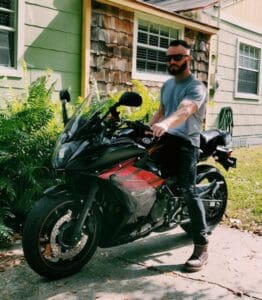 Grand Theft Auto 5
If you could meet anyone in the world, living or deceased, who would it be?
Abraham Lincoln
What's your favorite sports team and/or sport?
Football all day. Pittsburgh Steelers and Ohio State Buckeyes.
Lightning Round:
One word to describe you: Unreachable
Your Spirit Animal: Sea Turtle
Favorite Movie: Forrest Gump
Favorite Song: Friday by Rebecca Black
Favorite Holiday: My birthday
Favorite Place: Hogwarts