Team Member Spotlight: Curtis Koh
Welcome to Atlas Professional Services' monthly Team Member Spotlight! Here, you will get to know more about our staff – from their career backgrounds and business advice, to their favorite hobbies, music and more – in their own words.
This Month's Spotlight:
Curtis Koh, Systems Engineer
Tell us a little bit about your career and educational/professional background.
I graduated from USF with a bachelor's degree in Biology. After doing a few odd jobs, I decided to go back to school for IT certifications. Shortly after finishing school, I started working for a medical center in Bradenton as a help desk technician. Almost three years later, I decided it was time for a change. After interviewing with several different companies, I accepted a position at Atlas Professional Services.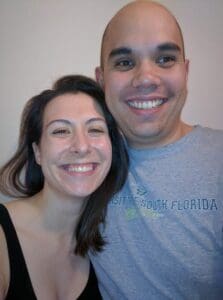 What do you like most about working in the IT industry, in general?
The IT industry is massive and is constantly changing. There is always something new to learn and always something different to do.
What advice would you give someone interested in pursuing your line of work?
Get certified. Certifications are a great way to show your knowledge to potential employers. There are lots of great free resources to help you build the knowledge you need to pass these exams. In addition, make sure that you are not just learning the material but are getting some form of hands-on experience. Knowledge is good, knowing how to use it is better.
What are some of your personal hobbies outside of work?
I have been a huge fan of hiking and the outdoors since my youth and have hiked in the Smoky, Appalachian, and Rocky Mountains. I am also an avid Dungeons and Dragons player/DM and board game enthusiast.
What might someone be surprised to learn about you?
I am half Korean. My grandfather served in the Korean War and immigrated with his family to America in the '50s.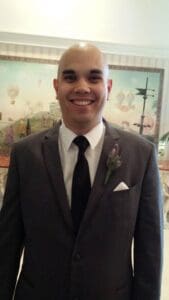 Lightning Round:
One word to describe you: Dedicated
Your Spirit Animal: According to Pottermore, it's a Salmon
Favorite Movie: Usual Suspects
Favorite Song: I don't really have one.
Favorite Holiday: 4thof July
Favorite Place: Home