Team Member Spotlight: Tom Flammia, Sr. Systems Engineer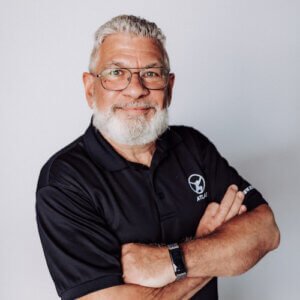 Welcome to another Atlas Professional Services Team Member Spotlight! Here, you get to know more about the people who have made Atlas their home for their IT careers in Tampa.
This spotlight is on Sr. Systems Engineer Tom Flammia. But, before you get to know more about him in his own words…
We'd like to congratulate Tom for reaching his 10-year anniversary at Atlas! This is a huge milestone that we recognize with all our staff who have spent a decade of their IT careers in Tampa here with us.
Keep reading to learn the special recognition gift we gave Tom for his 10 years of excellent service to our clients and company.
Spotlight
Tell us a little bit about your educational/professional background, including your IT career in Tampa.
I started my career as an electronic technician. As electronic equipment became smaller and cheaper, there were less opportunities for technicians.
Since a big part of what I worked on was computer-related, IT was a natural progression.
What do you like most about working in the IT industry, in general?
What I like most about working in the IT industry is I learn something new every day, and most days, multiple things.
What's a piece of advice would you give people interested in pursuing IT careers in Tampa?
A piece of advice to someone interested in pursuing a career in IT is don't just learn about technology, learn about people. In the end, it's all about the relationships.
What are some of your personal hobbies outside of work?
My hobbies are motorcycle riding and paddle boarding.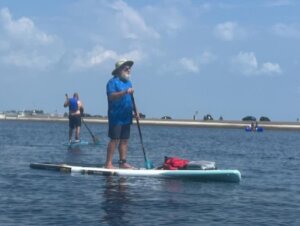 Tell us about where you're from.
I grew up in Long Island, New York. Then, I spent a couple of years in St. Paul, Minn., then came to Tampa Bay in 1992. I have been here ever since and consider this my hometown.
If your home were on fire and all people and pets were safely outside of danger, what is the one item you'd rescue from the fire and why?
If my house were on fire and the people and pets were safe, I would have to run in and save my Harley.
Lightning Round:
Your Spirit Animal: Hawk
Favorite Movie: Goodfellas
Favorite Song: Don't really have one
Favorite Holiday: Thanksgiving (I'm a big eater)
Favorite Place: The beach
Celebrating Tom's 10-Year IT career in Tampa at Atlas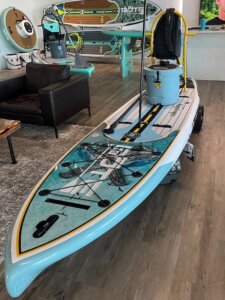 Every employee who reaches the 10-year milestone at Atlas gets to choose a special gift. For example, some have chosen fine watches, while others have chosen trips to New York City. Tom chose a nice paddleboard with all the gear he needs to spend time on the water.
We love being able to give those who have made Atlas home for their IT careers in Tampa a personal token of appreciation to express our gratitude.
Looking for a managed service provider who celebrates staff and all they do to support our clients? Contact us today to learn more.